VPS Complete SEO Pack Software & BOT 2016
Posted by putri anzani on Apr 19, 2016 in IM Courses, LEGIT LICENSE, SEO PACKAGE 2015-2018, Updated 2017 - 2018 | 3 comments
Hello our VIP Member, Online business Owner, Webmaster, SEO Expert, or anyone of you who want to SAVE MORE MONEY & MAKE MORE MONEY. Here is our new VPS Project for you guys.
The REAL FACT that most of us spend hundreds or even thousands of dollar every months to fulfill our Online Marketing needs, such as Buying SEO tools, information products/cources, email marketing , outcoursing, or Hosting.
No matter you are NEWBIE or Expert, to be success in online Business you must use/buy all of Online resources to help your business grow.
And now!!! we introducing to you Our New VPS Project!!!
LEGALLY GET THE BEST 60+ Premiun and Expensive SEO Tools, Social Media BOT & Internet Marketing Softwares that ever Created in this planet ! SAVE OVER $10.000,00!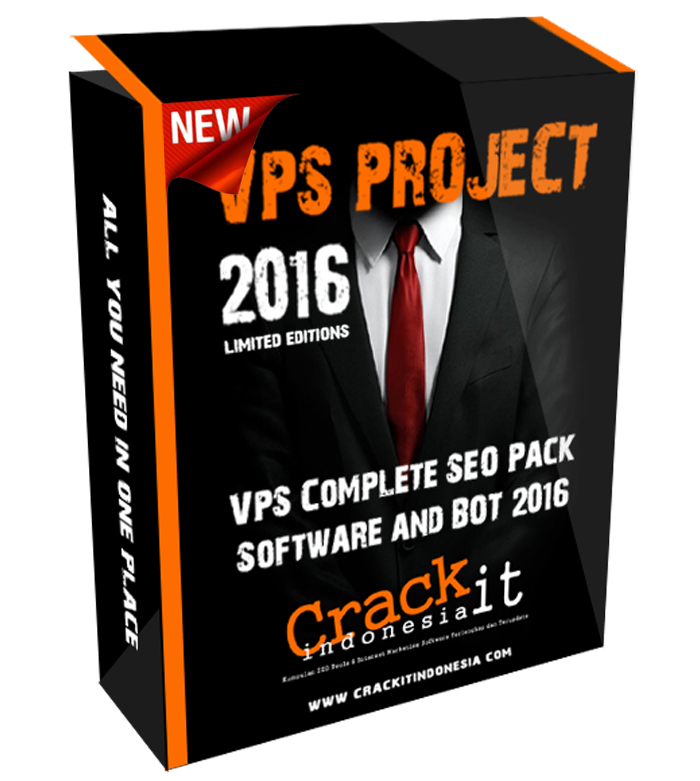 Whats software & BOT included on our VPS Project??
Yu can request what software you want to install on your VPS to us, your reference from here!
No need have PC with best performance!

Can RUN on Window or MAC!

All softwares and bot on this VPS already latest version!

No need Install the softwares!

Don't worries about Bandwidth!

Don't worries about the VPS connections lost!

The VPS can accessed anytime and anywhere you want!

The VPS will be doing your project 24/7!

The VPS accessed only for you!

You can request for upgrade space and specification your VPS!

You can request for some software or BOT what you want!

Full Support given on the Office Hours!
GET ACCES OUR VPS PROJECT 2016 TODAY!!!